Church Council Supports Guidelines for Safe Gatherings
On June 24, Cokes Chapel Church Council voted to implement the guidelines presented by the Health and Welfare team in response to the Covid-19 pandemic. Please read through the two attachments that address "Worship Guidelines" and "Guidelines for In-Person Gatherings".

Your careful review of these documents below is important as we begin to hold in-person worship Sunday's at 9:00 a.m.** in our parking lot.
https://www.cokeschapel.org/hp_wordpress/wp-content/uploads/2020/07/Worship-Guidelines-for-Individuals.pdf
https://www.cokeschapel.org/hp_wordpress/wp-content/uploads/2020/07/Guidelines-for-Individuals.pdf

Further details for arrival, waivers and expectations for safe gatherings see the separate invitation titled: "Welcome Back to Worship! Drive In Worship – Information and Guidelines" email sent Wednesday evening.

Thank you for helping us show hospitality, concern for one another by adhering to our guidelines of social distancing, wearing masks until seated in your chair, as well as other items you will read about below.
In Christ,
Pastor Lisa

**in case of rain, or questions regarding if in-person outdoor worship will be held, refer to the cokeschapel.org website for announcements. An email will be sent out through Church Wide Mail Chimp to announce rain or other changes. Be sure you are signed up for our communications!

Worship Information
Some of the most intriguing stories in the Bible have to do with fire. Fire and the presence of God make for lasting impressions in both the Old and New Testament. We will look at some of the most intriguing stories where fire and God combine for a truly unexpected result.
It's going to be HOT in Newnan on Sunday Mornings, and I don't mean the weather! Dynamic stories of God are waiting for us to discover.​ Join us for this series beginning Sundays, July 5th through July 26th.
Sunday, July 19, Scripture – Mark 9:43-10:3 Sermon – "Bad Fires and Good Fires"
PLANNING TO JOIN US FOR IN-PERSON WORSHIP?
If you are new to Drive-in Worship and have not filled out an Individual worship Waiver below, Please print and fill It in and bring it with you to Drive-In Worship. We take your health seriously! With your help, we will maintain records of attendance should we be required to notify you. Your participation in bringing the Waiver, safe distancing, masks on, etc. will allow us to keep one another out of harms way during this pandemic. Let's do our best!
Please click on the following link to print waiver:
https://www.cokeschapel.org/hp_wordpress/wp-content/uploads/2020/07/COVID-19-Acknowledgement-and-Compliance-Waiver-for-Worship-1.pdf
Sign up for our 5th annual Kids Mission Camp as we join God in God's work already happening in our homes, neighborhoods, and communities!

This year will be a virtual and at home hybrid where each day you can tune in to watch that day's video, be encouraged to share God's love by the work of your hands and the meditations of your heart, and then put that faith and love into action by completing easy service projects with your family!

The purpose of Kids Mission Camp is to help children realize that they are active Christ followers right NOW, and to help them see that they have the power to shine the light of God's love and make a difference in the world through acts of compassion, giving, and service.

When: July 28-30

Theme: "Let the Light of God's Love Shine Through You!"

Scripture Focus: Matthew 5:14-16 and Luke 10:27

Daily Projects: Writing Encouragement Cards, Gathering Food or School Supplies, and Caring for God's Creation

Kids Mission Camp is designed for children in rising 3rd through 6th grades. However, we encourage families with children younger or older than these ages to also join in. This year's camp is designed to be appropriate for the entire family!

Register today to pick up your FREE family take home kit–which will include all directions and most of the supplies you will need to complete your projects at home. Pickup times for your kit will be Sunday July 26 following worship services, or Monday July 27 from 6:00-7:00pm at Newnan First UMC.

TO REGISTER (please go to): https://docs.google.com/forms/d/1dAAmCwO_p_Het1C6h1nY0PAgLjeUFEGzkfNTPqE0DTo/viewform?edit_requested=true

Reach out to Kim Reindl (kreindl@cokeschapel.org) with any questions!

NOTE: If you would like to sign-up an out of town friend or relative to receive the videos, mission project instructions, and a supply list, please email Kim Reindl at kreindl@cokeschapel.org. Camp Kits are available for local participants to pick-up the week of camp (July 26 & 27).
Sunday, July 19 – 9:00 AM – Parking Lot "drive in" Outdoor Worship – arrive early 8:30 for parking
July 28-30 – 9 AM to 11 AM – Junior Mission Camp at Cokes Chapel Childcare Center
July 28-30 – Kid's Mission Camp
Our guidelines from Church Council recommend meeting outside. Please reserve the Pavilion, wear masks and practice social distancing until we advise of a change. As we return to gatherings and meetings please remember to contact Brenda in the office to clear use of the pavilion and assure your use is placed on the office calendar and on-line calendar.
Back to School Supplies are Needed at One Roof – If you'd like to donate, feel free to drop any supplies off at their location at 255 Temple Avenue, Newnan, GA 30263, from 10 AM to 4 PM Monday – Saturday. See note below:
Despite the pandemic, it looks like our children will be heading back to school! We are in need of supplies to distribute. If you are out shopping and can pick up a few extra items to share, we will be happy to distribute these to Coweta children for back to school this fall.
Thank you for your generosity!
God bless you and keep you safe,

Ann Kerlin, Exec Director
One Roof Ecumenical Outreach
COMMITTEE ON FINANCE REPORT
Committee on Finance meeting tonight, July 16 in the Fellowship Hall at 6:30 PM.
Committee on Finance -Finance meetings are open meetings/next meeting will be on August 20 at 6:30 PM.

July snapshot of budget vs income:
Budgeted Funds needed monthly= $22,400.00
General Funds collected as of July 15, 2020= $9,884.29
The Committee on Finance would like to once again recognize the faithfulness of our congregation and thank God for His generosity. We are truly blessed!!! We would also like to thank Program Chairs for honoring the recommendations from Finance last month regarding spending. During this unusual and challenging time, we need to work together honoring and praying for wisdom as we navigate through the next several months.
I hope those of you that didn't make it to the parking lot worship service on Sunday, will make the effort to attend this Sunday. It was wonderful to hear Lisa preach the word face to face, Brenda play the keyboard and listen to Brian and Keith pick and sing!!! It was a new experience for me…to worship outside under God's blue sky…it was glorious!!!! I hope you will come and worship face to face. Oh by the way, I did request that we pass the plate this coming Sunday.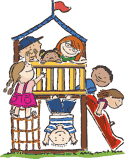 JUNIOR MISSION CAMP:
PLEASE READ THIS VERY, VERY SPECIAL REQUEST: Cokes Chapel Childcare has asked Cokes Chapel members to create a Jr. Mission Camp similar to the one UMW did last year with the 3rd-5th graders. It was a huge success for the teachers and the students absolutely loved it!!!! This year we have been asked to create a Jr. Mission Camp for 1, 2 year, 3 year and 4 year old children (babies).
We are depending on volunteers to do the Mission Camp. We expect about 70 children and are creating plans that will engage these "littles" for 1 & 1/2 hours for 3 days. Remembering that this age has a very short attention span! We plan to use multiple activities to keep little bitty hands busy and engaged.
We are asking for special donations with supplies that connect the theme: "Let the Light of God's LOVE Shine Through You!" Our focus is on LOVE, GIVING and HELPING.
We are in need of the following if you can help us:
4 tubes of some really strong glue – E6000 general purpose 3.7 fl oz industrial strength)
$7-8 a tube (shop it on-line or Michael's)
4 board books at a cost of about $12.00 per book (HOW Full IS YOUR Bucket? Hardcover)
Supplies Cost is expected to be $100 to $150 including paper, paper plates, cardboard rolls, bells, cardboard banks, crayons, board books, wax paper, rubber bands, and various other needs.
We are also looking for 4 people to assist, who have met the security requirements, to be in the classrooms with a teacher…we need all the help we can get. We are planning meaningful times with lots of activities and songs i.e. Rise and Shine, the B I B L E, Jesus Loves Me, Let My Little Light Shine plus many more.
If you would like to make a monetary donation, please make your check out to:
Cokes Chapel UMC and designate CCC JR. MISSION CAMP. Or, of course, we will accept cash. And if you would like to help one, two or three days, please contact V. Snyder at vcsnyder@bellsouth.net.
Thank you in advance for giving and serving as you are able! LOLOVE

MINISTRY MESSAGE: INTER-GENERATIONAL AND YOUTH MINISTRY, July 15, 2020:

This week's Inter-generational Sunday School lesson is the story of the rich tax collector, Zacchaeus, found in Luke 19:1-10. Even though Jesus has much to say about the corruption often perpetrated by people like Zacchaeus, he finds in Zacchaeus an opening to the transformative teachings of God. This story prompts us to consider the themes of inclusion, forgiveness, and reconciliation.
If you would like to be included in the email list and receive the lesson each week, please contact Kim Reindl at kim.reindl@gmail.com. Each lesson includes commentary to help enlighten your study, questions for thought and reflection, as well as an optional activity that can be done at home with children and/or youth.

In Children's Ministry, plans are underway to offer our 5th Annual Kid's Mission Camp! In partnership with Newnan First UMC, we are developing an "at-home camp" this year that children can engage in with their families. The three day camp will offer daily video devotions for kids, as well as daily mission projects. This is a great opportunity for families to engage in serving others together! The virtual component will also allow involvement from kids who live out of town (grandparents may want to sign-up out of town grandkids; let Kim know so that you can forward a supply list)! Register NOW to receive video links and a FREE Camp Kit! REGISTRATION LINK: https://docs.google.com/forms/d/1dAAmCwO_p_Het1C6h1nY0PAgLjeUFEGzkfNTPqE0DTo/edit?ts=5f04820a

In Youth Ministry, we held a Zoom meeting last Sunday as a way of checking-in and discussing future possibilities. Plans are underway to arrange for an in-person Youth gathering before the start of school. Also, our Youth will be serving the Cokes Chapel Childcare Center through food donations for a special teacher lunch, as well as by providing videos of story time, songs, music, or crafts that can be used by CCCC teachers as ways to enhance classroom experience for the children.

God is at work all around us! May we hold each other by heart and lift each other by prayer as we journey together, and apart!
With love,
Kim
(Kim Reindl, Director of Inter-generational, Youth & Children's Discipleship; kim.reindl@gmail.com)

BUILDING USE AND ENTRY
Reminder: Cokes Chapel Childcare is now using the Worship Center for classrooms to accommodate our social distance requirements.
Due to our Child Safety Policy, until further notice, Monday-Friday, no entry allowed through the worship center doors between 6:00 am and 6:30 pm. No exceptions. Should you need to access the Worship Center, please check in through the CCCC office to gain entry.
,
PRAYER TEAM
Cokes Chapel Prayer Team is praying for all of you. Your requests, concerns, and praises are important to us. Please let us know if you need anything or have a special prayer request. I am available and happy to pray with you by telephone or just be a listening ear. Please join us in daily praying for God to heal our world. Claim it in the powerful name of Jesus Christ and give thanks to God for all things. Contact Debbie at DebbieCarter30263@charter.net or 678-233-4980.

IN OUR HEARTS & PRAYERSCURRENT
Larry Huckaby
Inez Davis, mother of Cindy Cox
Wanda Moore
Carma McCallie
Van Askew
Mike Kimball
Betty, sister of Carole Smith
Dylan, grandson of Carole & Larry Smith
Mitchell Flynn, Sr., father of Mickey Flynn
Caroline Huckaby
Betsy, daughter of Margie Jones
Nancy Lenard
ONGOING PRAYERS
Jeff Kemmerer (Sherrie Kemmerer's husband and Sandra Oliver's son-in-law)
Stan Smith, Marcia Smith's husband
Jerry Freeman
Roger Harkins
Cera Carter
Mick Moore
Pastor Wayne Ellis & Family and
Robin's recovery
Jones Family, Howard & Margie, etal
Glenn Etheridge (Pastor)
CONGRATULATIONSCongratulations to the Beam family, especially Great Grandmother Kay, Grandfather Richie, Great Aunt Elaine on the birth of Maverick Grayson Allen, born on July 8th. Proud parents are Sara Beam and Tyler Allen.
The Beam-Allen family address is: 740 Ragsdale Road, Sharpsburg, GA 30277
SEE HOMEBOUND BELOW
Prayers for one another and our country for comfort, peace, freedom from anxiety, depression and fear. May God surround us and protect us during this difficult time.
Show our Shut-ins some Love! A note from you would brighten their day and make a difference. You don't even have to "know" them, just sign the card, "your Coke's Chapel Family".

Consider sending one card each week to rotate through the list, and let the Cokes Chapel love shine out!

Marie Allen 355 Millard Farmers Industrial Blvd. Apt. 212 Newnan, GA 30263
Jerry Freeman 28 Sweetwater Place, Sharpsburg, GA 30277-1882
Jerry & Del Lenox 45 Soliel Ct. Sharpsburg, GA 30277-2307
Mick Moore 4661 Highway 34E, Sharpsburg, GA 30277-3509
Merlene Smith 25 Newnan Lakes Blvd.c/o Benton House Newnan, GA. 30263
Claudette Schunk 519 Perkins Rd. Apt. 222 Palmetto, GA. 30268-2365
Joyce Taylor 152 Riva Ridge Ln Newnan, GA 30263-6713
Al Warren 14 Hampshire Ln Newnan, GA 30265-6058
Copyright © 2020 Cokes Chapel UMC, All rights reserved.
You are receiving this email because you have given your email address to our church office and we now consider you family!